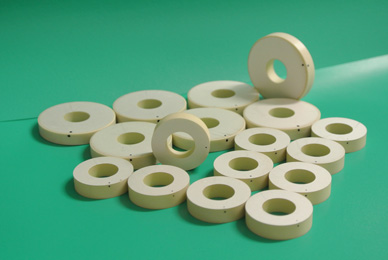 Navy Type II, T&P-5
Has high sensitivity, permittivity, and time stability in applications when used as the receiver or generator element in accelerometers, vibration pickups, and hydrophones.
Read more
About us
Company has experts with longterm experience of production piezoceramic powders and all type of transducers in large quantities. On the base of wide and deep experience in the field of piezo industry as well as its ability of cooperation with universities on research focuses company decided to open new PZT division.
Standard Navy types
Custom formulations available.